The LEGO® Brand
The LEGO® Brand values
Imagination:
Curiosity asks, "Why?" and imagines explanations or possibilities (if.. then). Playfulness asks what if? and imagines how the ordinary becomes extraordinary, fantasy or fiction. Dreaming it is a first step towards doing it.
2016 – Year of Monkey
LEGO Store
You can find the new LEGO products from our LEGO store.
Lego Creations
Product Description
An interactive book which gives step-by-step instructions and easy to follow illustrations so that children can build 15 animals out of LEGO bricks, including a camel and a kangaroo…. More >>
Paul (Sariel) of LUGPol completed an accurate and functional model of the Leopard 2 German tank. According to former Armor Officer Brad Edmondson who sent me the link, this is "by far the best representation of a Leopard2 tank in Lego yet." You can check out the video of the model in action on Youtube.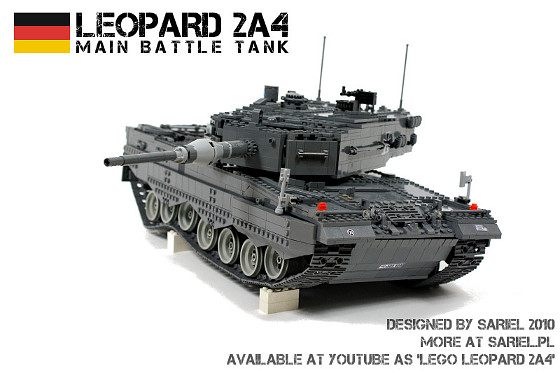 Twisting is the first thing that pops into my head looking at this new ship by Kevin Murney (legorevolution). The prongs on the front of the ship are a fascinating new twist (pardon the pun) on the classic Vic Viper look. I'm also struck by the pod shapes on either side of the cockpit, which remind me of dandelion seed clusters.
These techniques are certain to inspire further creations down the road.